IT FITS Bar
My Protein Bar Made To Fit Everyone's Life
I created IT FITS because I wanted a protein bar that was different, provided an adequate amount of protein, is truly nutritious and actually tastes great. With my dairy allergy and gluten intolerance, I could not find a bar to fit my lifestyle. Why should I be left out of a grab and go option for post work out our an afternoon pick me up? I knew that if I had this problem, it must exist in others as well. I wanted to help people find something that would work within their unique lifestyle. The goal of IT FITS is to fit everyone's life, not just those who are vegan or gluten free.
I'm all about helping people achieve their goals, hopefully these bars will provide an easy and quick snack on the go. IT FITS has a great range of protein, carbohydrates, fats and even my non protein bar loving friends thinks it tastes great.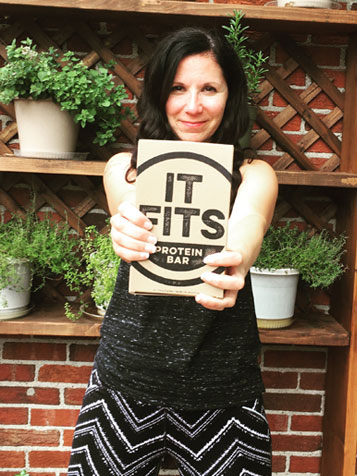 Reach Out To Get The Ball Rolling
Interested in partnering? Wholesale? Retail? Upcoming event? Lets chat!